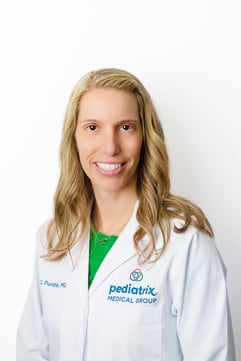 Northside Women's Specialists, part of Pediatrix® Medical Group, a comprehensive OBGYN practice serving the Sandy Springs and Alpharetta, Georgia, communities for more than 40 years, is expanding access to maternity care and helping improve maternal health outcomes with its new Virtual OB program, the only program of its kind in the Atlanta area. Led by Jill Purdie, M.D., OBGYN and practice medical director, the program helps monitor moms-to-be more easily and safely than ever before, including enhanced postpartum monitoring to reduce the risk of preeclampsia and depression post-delivery.
Virtual OB enables expectant moms to monitor their pregnancy remotely and more often under the careful supervision of their OBGYN. With personalized apps, a kit of professional-quality smart devices and a blend of in-person and virtual appointments, moms can seamlessly track their health and the health of their baby throughout their entire pregnancy and the six-week postpartum period.
Beginning at 20 weeks, participants are asked to track their measurements (blood pressure, fetal heart rate and weight) in the companion app on a weekly basis, which are then uploaded and closely monitored by the care team. Moms also have an extensive library of pregnancy education from The Mayo Clinic at their fingertips, including week-by-week developments and prenatal lifestyle guidance.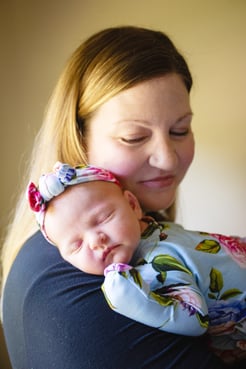 The program has been featured extensively by local media, highlighting mom Stephanie Berrier, who recent
ly participated in the program and gave birth to her second child in May 2022. As a working mom, Stephanie especially appreciated
the time saved on trips to the office for routine visits. She felt very closely monitored — more so than with her first child — and com
forted by the fact that she had the flexibility to schedule an in-person visit when needed. She enjoyed being able to listen to her baby's heartbeat on a regular basis and sharing the recordings with her husband, who otherwise may not have been able to attend in-person appointments.
Postpartum, she also noted a difference between her first and second child, feeling more closely monitored for post-delivery depression by measuring her mood on the app's depression scale.
Read on to hear more about Stephanie's story:
Virtual OB is an important step in defining the future of maternity care. By leveraging technology, Pediatrix is optimizing, improving and significantly enhancing prenatal care to give moms-to-be the best possible pregnancy experience.
Learn more >> https://www.mednax.com/virtualob/.