In a span of 12 months, we couldn't possibly share all our patient success stories, feature all our clinicians or cover our many research initiatives that help change the delivery of health care for women, babies and children. However, as we near the end of another year, we would like to share some of our highlights from 2021.

We hope you enjoy our collection, and from our family to yours, we wish you a happy, healthy holiday season, and we look forward to serving you in 2022.

—The marketing and communications team, Pediatrix® Medical Group
---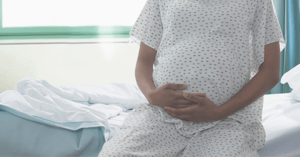 Her dream of becoming a doctor since fifth grade has been nothing short of a dream come true. Throughout her career as a maternal-fetal medicine specialist, Luissa Kiprono, D.O., has provided quality care for women and their unborn babies in many underserved parts of the world. Here, she discusses her thoughts on becoming a good leader, why Pediatrix® Medical Group stands out among the many organizations for which she has worked and her retirement goals to teach the next generation of clinicians in high-risk pregnancy care.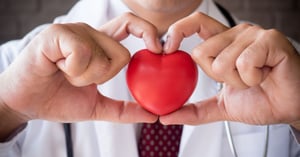 Approximately 1.4 million adults in the United States live with adult congenital heart disease (ACHD). Pediatric cardiologist Joel Hardin, M.D., provides an overview of ACHD and discusses the disease's underlying causes and how it fits into pediatric cardiology.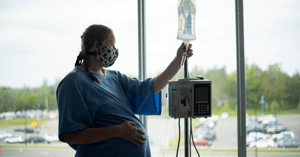 OB hospitalist and medical director Jane Dimer, M.D., discusses the importance of taking care of one's health care needs despite fears of going into medical facilities during a pandemic and how socio-economic disparity impacts a person's ability to receive the health care they need.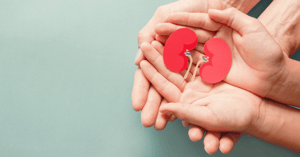 Pediatrix Medical Group's Vicki Herman, neonatal nurse practitioner, and Karen Crane, medical assistant, saved two lives when they donated a kidney — one to a colleague and one to a former colleague's spouse.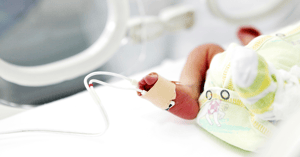 Approximately three out of every 1,000 babies born in the United States develop necrotizing enterocolitis (NEC). ® Pediatrix director of HRO and patient safety and neonatologist Robert Ursprung, M.D., talks about how the company is making huge strides to reduce the risk of NEC and the role its 100,000 Babies campaign has played.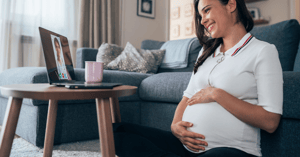 Many communities across the United States don't have local access to specialty care, such as maternal-fetal medicine (MFM). MFM telehealth helps bridge the gap for high-risk pregnancy patients. Obstetrix® Medical Group of Colorado MFM specialist Oliver (Bill) Jones, M.D., discusses how the integration of telehealth has positively impacted the practice's high-risk patients.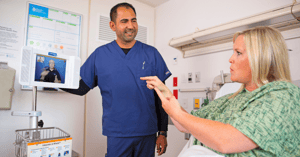 Pediatrix Medical Group clinicians and patients benefit from the company's investment in on-demand language-interpretation technology. LanguageLine Solutions gives clinicians and patients on-demand access to more than 15,000 interpreters.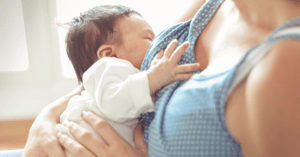 The first milk produced by a new mom and the first food a breastfed baby experiences is called colostrum. Find out why it's considered a superfood for newborns, the benefits it offers and why it's crucial to a new baby's health and wellbeing.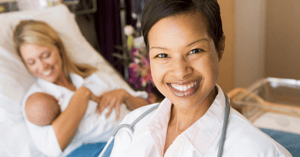 It's estimated that medical errors are the leading cause of patient deaths in the United States after cancer and heart disease. Pediatrix® is working to change that by empowering its clinicians to deliver the safest care through a series of patient safety initiatives across its national medical group.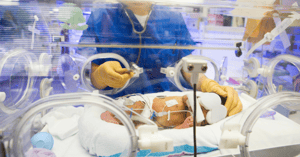 The neonatal intensive care unit (NICU) at St. Luke's Baptist Hospital in San Antonio has gone 10 years without a central line-associated bloodstream infection (CLABSIs). According to the NICU team, collaboration was instrumental to this achievement.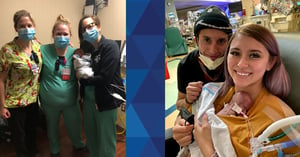 Weighing 11.5 ounces and only 9 inches long at birth, baby Jari Lopez defied all odds. After spending 127 days in the NICU at Presbyterian Hospital in Albuquerque, New Mexico, he was able to go home healthy on a low level of oxygen and a multivitamin.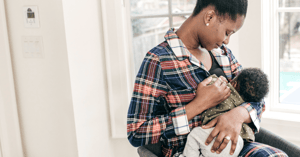 Neonatologist Elsie Mainali, M.D., Ph.D., was concerned about the number of babies diagnosed with ankyloglossia — tongue-tie — in her NICU and were referred to otolaryngologists for surgical tongue-release procedures. She conducted extensive research and collaborated with colleagues to ensure the interventions were necessary. Learn about a tool Dr. Mainali found that helps clinicians better assess the severity of the condition and determine if surgical intervention is required.