On May 15, supporters of the March of Dimes' mission – to fight for the health of all moms and babies – will take their cause to the streets as part of the March for Babies, the non-profit's annual fundraising and awareness event.
This year, Mednax and Pediatrix Medical Group are supporting the March for Babies in South Florida as a presenting sponsor. We sat down with Sharetta Remikie, Ed.D., Director of Maternal Child Health for the March of Dimes in Florida, and Jorge Del Toro, MD, MBA, CPE, Vice President of Medical Affairs in Mednax's Clinical Services division, to learn more about this 'mother of a movement'.
---
Don't have time to read? Listen to the blog here!
---
A Personal Connection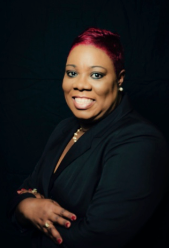 While Dr. Remikie has more than 30 years of experience advocating for maternal-child health in Broward County, her personal connection to the March of Dimes' mission began as a sophomore at the University of Florida. After delivering her son at age 19 (following a pregnancy marked by complications), Dr. Remikie returned to campus to complete her degree, eventually completing an eye-opening internship at a local Teen Parent Center.
"When people talk about certain communities and adverse outcomes, because I think I had hope and I had a dream – that's what kept me going," said Dr. Remikie. "I used my son as my motivation. I wasn't going to be a statistic and I wasn't going to let him be a statistic."
After experiencing chronic hypertension during her next pregnancy, and her daughter's subsequent stay in the neonatal intensive care unit (NICU), Dr. Remikie says health equity became even more of her driving force, inspiring her to work to make sure women of color and those living in lower-income communities have access to high-level prenatal care.
"In certain communities, a lot of time when a woman gets pregnant, that is her introduction into medical care," she said. "Which creates more risk of having adverse birth outcomes – every moment I have I want to make sure women that look like me, that we are receiving high-quality care with dignity."
Addressing Prematurity, Equity and Outcomes
In its 2020 Report Card, the March of Dimes reports a 10.6% preterm birth rate in Florida – or about 1 in 9 babies born prematurely. This is significantly higher than the March of Dimes' nationwide goal of an 8.1 preterm birth rate. Unfortunately, preterm birth and its complications are the second largest contributor to infant death in the U.S., and according to both the March of Dimes and CDC data, preterm birth rates have been increasing nationwide over the past five years.
During her tenure with the March of Dimes, Dr. Remikie says the focus has shifted from not just reducing preterm births and improving maternal outcomes, but to include a focus on health equity.
"We're realizing if we don't address the health equity gap, we're not going to make a dent in decreasing adverse outcomes," she said, sharing, for example, that black mothers have the highest preterm birth rate in the state, representing 30% of preterm births.
Partnership and Outreach
In the community, the March of Dimes seeks to be a trusted partner – attending health fairs, providing resources and working as "a convener" to bring clinicians, hospital executives and community members together to start what Remikie calls "courageous conversations" surrounding equity.
Examples of MOD outreach include:
Its "Healthy Babies are Worth the Wait" campaign, which leverages partnerships to reduce preterm birth rates in Broward County. This initiative reached 500+ women and families in the area.
NICU family support programs.
Convening the Florida Prematurity Prevention Partnership (FPPP), a statewide partnership among maternal and child health leaders, agencies and organizations at the community and state levels to implement evidence-based interventions, targeting communities with high rates of preterm birth.
Dr. Remikie also notes a recent victory of providing implicit bias training to clinicians and staff in South Florida hospitals, with a vision of expanding this training into medical and nursing schools.
The Mednax Connection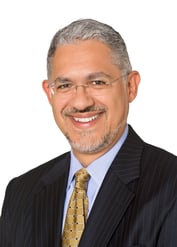 In 2021, Mednax is supporting the March for Babies as a presenting sponsor. Dr. Jorge Del Toro, Vice President of Medical Affairs, is one of this year's team captains (alongside colleagues Deborah Medel-Guerrero and Dr. Ed Otero), as well as serving on the MOD's regional Executive Leadership Team for South Florida. According to Dr. Del Toro, partnering with an organization like the March of Dimes is not just a relevant partnership, but a meaningful one, too.
"There's a strong link between what we both stand for: our commitment to taking great care of the patient and working to support healthy moms, healthy pregnancies and healthy babies," said Dr. Del Toro.
"I'm a father and a grandfather and my family has been personally impacted by the challenges of prematurity and premature birth. In my professional career, I've had the great privilege and responsibility to care for children of all ages at the Pediatric Intensive Care Unit at Broward Health's Salah Children's Hospital. I have witnessed the lifelong impact that prematurity can have, and I know how important the role of good care in partnership with good community support is to provide moms and babies the best opportunity for healthy pregnancy outcomes."