Research shows that diverse and inclusive organizations are more innovative and have better team interactions and decision-making while outperforming their peers and delivering higher returns to shareholders. As part of its cultural evolution, Pediatrix® Medical Group is furthering its commitment to providing an equitable work environment that recognizes and celebrates all dimensions of diversity.
We recently sat down with Bethany Forss, Senior Director of Diversity, Equity & Inclusion, to talk about the organization's elevated focus in this area.
---
Don't have time to read? Listen to the blog here!
---
Why is diversity, equity and inclusion (DEI) important in general and to our organization specifically?
Focusing on DEI is the right thing for our employees, patients, and business. It's that simple.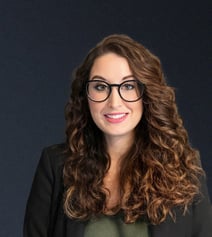 We live in a world of remarkable diversity: diversity of race, ethnicity, culture, sexual orientation, gender identity, ability, age, and more. That diversity is such an enabler to what we do on a day-to-day basis. We have a responsibility as a trusted corporate citizen to cultivate the best culture possible for our employees, so they in turn can extend that same environment to our patient population. We must support those patients through inclusive and respectful interactions, a premier experience and, ultimately, a staff that mirrors our patients.
We believe that when we embrace our differences and intentionally include everyone, all our stakeholders — our patients, co-workers, customers, suppliers, investors and the communities where we live and work — have the greatest opportunity to thrive.
Can you tell us a bit about what is upcoming for DEI?
Over the coming weeks and months, we will enhance our already strong Pediatrix culture to ensure we are creating an inclusive and equitable environment.
We are partnering with a leading DEI consulting firm to complete a current-state assessment. Through this assessment, we'll reach out to our employees to understand their experience in the company, what's working well within our culture and where they believe we have opportunities to improve. That feedback will provide the basis for our DEI strategic plan and help prioritize efforts.
While we'll focus on DEI internally at first, over time our efforts will become more externally facing to include our interactions with patients and the communities in which we live and work.
It's important to note that DEI work has no end date; this is not a short sprint or time-bound initiative. DEI is now a function and department of our company, just like our IT or marketing departments, and it is embedded into virtually everything we do.
Why now?
We aren't focusing on DEI because we have been tasked to do so as an organization. Instead, we are focusing on this because our business is thriving, and we feel it's the right time to evaluate our culture and how we can better support our people. It will take time, but the organization is primed and ready for this. We believe this is a key differentiator that will make us an even stronger and more dynamic organization.
How does DEI benefit clinicians, support staff or potential hires?
Focusing on DEI is imperative. Customers, employees, suppliers and shareholders are looking to companies to use their power and influence to create social change. Prospective employees, in particular, have many options for where they can work in the current job market. They want to know that they will have the right support and opportunities to develop and advance when they join an organization. A renewed commitment to DEI promotes an equitable employee experience for all.
How does this effort benefit our patients?
A diverse and inclusive workplace energizes our people, forges deeper and more meaningful connections with those we care for and allows us to have a more significant impact on the community. DEI creates and fosters staff members who:
Conduct inclusive and respectful interactions.
Represent the diversity reflected in our patient population.
Are open, curious and seeking to learn more and expand their knowledge.
These qualities help provide patients with a sense of belonging. Patients become our brand ambassadors and want others to share their positive experiences.
How are you defining success for this initiative?
We will set specific goals and focus areas that we will measure our success against in the coming months. These goals will be built in partnership with our leaders, with input from employees at all levels. We will certainly have quantitative measures of success and focus on representation, but, equally as important, we will welcome new ways of thinking by ensuring diverse perspectives are encouraged from all levels of the organization. We want all team members to proudly bring their whole selves to work every day and feel a sense of belonging to do their best work and take great care of the patient, every day and in every way. ™
How can employees get involved?
All employees have a role in this work and can get involved and share their feedback. DEI truly gets embedded and makes change at the local level through your individual and team behavior, so it's imperative that we all lean in and champion this in our day-to-day lives.
In these early stages, we would ask that you be open and curious, seek to understand and learn more and actively listen. It is a journey that takes a village. While implementing new initiatives will likely not be flawless, we are committed and open to your feedback and ideas and look forward to cultivating an environment that embraces diversity and fuels inclusion and belonging.
---
Learn more about careers at Pediatrix and browse our opportunities.