Across Obstetrix® Medical Group practices nationwide, our clinicians are seeing a surge in pregnant patients critically ill with COVID-19 — the most at any point in the pandemic. Pregnant women are notably sicker with the Delta variant, often requiring hospitalization and intensive care. Patients with severe illness are largely unvaccinated, despite reliable data that supports the safety and efficacy of the vaccine and a strong endorsement by the Centers for Disease Control and Prevention (CDC) and the American College of Obstetricians and Gynecologists (ACOG) and Society for Maternal-Fetal Medicine (SMFM). As a result, the outcomes have been dire, including maternal death and premature birth.
Acute COVID-19 infection during pregnancy is preventable. We stand behind the CDC, ACOG and SMFM and urge our patients to get vaccinated, not only to protect themselves but to provide vital antibodies to their unborn babies. Read on to hear from some of our maternal-fetal medicine (MFM) specialists, obstetrician-gynecologists (OB-GYNs) and OB hospitalists on why vaccination is so crucial for expectant women.
---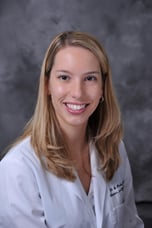 OB-GYN and medical director at Northside Women's Specialists in Atlanta, Georgia
I recommend all my pregnant patients get the COVID-19 vaccine. Science has shown for years that vaccines are safe and effective in preventing severe disease from many viruses, and COVID-19 is no exception. Pregnant women are at increased risk of developing severe disease requiring hospitalization and ICU admission if they contract COVID-19 during pregnancy. There is also increased risk to the developing baby, including premature delivery and growth restriction. Several studies have now shown no increase in adverse pregnancy outcomes or issues with the newborn in women who received the COVID-19 vaccine while pregnant or breastfeeding. In fact, the vaccine is protective for the baby since the mother passes her antibodies (not the vaccine itself) on to the baby. I personally have cared for women hospitalized with complications from COVID-19 who have been very ill, but I have not seen a single hospitalization or complication as a result of the vaccine. Please talk with your doctor and consider getting vaccinated.
MFM specialist and medical director at Obstetrix Medical Group of San Jose in California
Specialty medical officer for MFM, Obstetrix Medical Group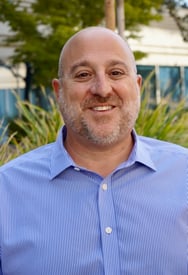 I recommend COVID-19 vaccination for our pregnant patients. All the major obstetric and women's health specialty societies now strongly endorse this approach.

We have abundant evidence that pregnant women are at high risk for developing complications of COVID-19, including hospitalization, respiratory compromise and death. The vaccine protects against all these complications.

Given the current state of the pandemic, there is a high and quantifiable actual risk to pregnant patients from infection. Vaccination may have some theoretical risk since we have no long-term data as it's a new vaccine and disease. However, some small theoretical risk versus the actual real and present danger of infection strongly favors vaccination for all pregnant women.

There is also evidence of beneficial effect on immunity for the babies through protective antibodies that the mother develops passing to the baby. This is especially important since we do not currently immunize babies, so the protective effect that the immunized mothers provide is the only real protection available for babies.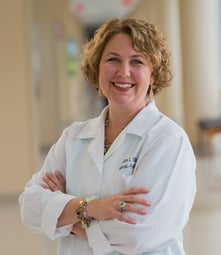 MFM specialist at Regional Obstetric Consultants in Jacksonville, Florida
I strongly recommend my pregnant patients be vaccinated with either the Pfizer or Moderna mRNA COVID-19 vaccine. I understand my patients' concerns — there is a lot of misinformation out there and it is hard to figure out who to trust. The American College of Obstetricians and Gynecologists; Society for Maternal-Fetal Medicine; Association of Women's Health, Obstetric and Neonatal Nurses; and the American Academy of Pediatrics comprise physicians and scientists who have dedicated themselves to women's and infant's health. We have been evaluating the COVID-19 vaccine pregnancy data carefully and critically. All these organizations agree, we now have enough data to reassure our patients that vaccination with an mRNA vaccine in pregnancy is safe. With the new Delta variant on the rise, we have seen many more critically ill expectant mothers than ever before. This disease no longer preys on just the elderly or those with chronic illness. We have lost young, healthy mothers to COVID-19. I encourage my expectant mothers to be vaccinated, to keep themselves and their soon-to-be-born babies safe. If you are uncertain, have a talk with your OB-GYN or maternal-fetal medicine specialist. They can give you reliable information on the vaccine and help you evaluate your personal risks.
Charrell Thomas, M.D.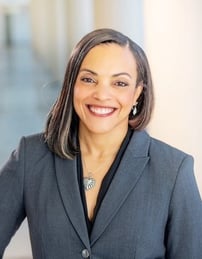 OB hospitalist and medical director at Pediatrix® Medical Group of Florida in Jacksonville
As an OB-GYN with over 20 years of experience, I have experienced quadruple the maternal mortality rate in the past few months than what I have seen my entire career, all due to COVID-19. All these deaths have been in unvaccinated women, and 98% of our ICU admissions are unvaccinated patients. I cannot describe the disheartening effect of losing young, healthy women with no previous health issues to such a devastating disease. The loss is made even more tragic by the preventable nature of what we are seeing.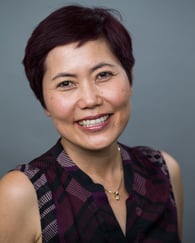 MFM specialist at Obstetrix Medical Group of San Jose in California
The COVID-19 vaccine prevents severe disease. Delivering a pregnant woman progressively worsening in the ICU due to severe COVID-19 is not easy. During the pandemic prevaccination era, it was the first time I've had to manage my own fears and concerns for my personal safety. Please get the COVID-19 vaccine. Help yourself. Help your precious baby. Help your health care team.
MFM specialist and medical director at Obstetrix Medical Group – Issaquah in Washington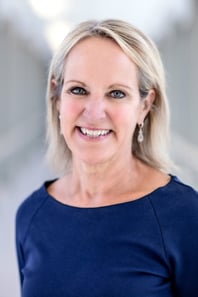 It is common for viruses to cause more severe illness in pregnancy than in those who aren't pregnant. We were surprisedand relieved early in the COVID-19 pandemic that this did not seem to be the case. Sadly, the new variants are much worse for pregnant people, and we now have many in the ICU and maternal deaths from COVID-19. Furthermore, babies are suffering because we often have to deliver them prematurely due to severe COVID-19 infections in their mothers. This is heartbreaking. All the affected patients are unvaccinated. Now that the safety and effectiveness of the COVID-19 vaccine in pregnancy is known, it is urgent for every pregnant woman to be vaccinated.
MFM specialist at Obstetrix Medical Group of San Jose in California
Associate director of Quality & Safety for MFM, Mednax® Center for Research, Education, Quality & Safety
The new Delta variant of the COVID-19 virus is especially dangerous for pregnant women. More than the Alpha variant that we had in 2020, the Delta variant is causing pregnant women to need hospitalization and intensive care. This virus is causing very real and very serious disease for young, healthy women. Being young and healthy does not protect a person from serious injury in a car crash — you need a seatbelt for added protection. Being young and healthy does not protect a person from serious illness with COVID-19 — you need the vaccine for added protection. It's a real tragedy to lose a pregnant mother and her unborn child when the disease can be prevented with something as simple as the vaccine.