As our communities continue efforts to use masks, quarantine and social distance, and with vaccine distribution for front-line workers in most states, health care remains a daily topic. The importance of continuing with routine checkups and listening to your body is essential.
According to Jane Dimer, M.D., inpatient OB/GYN Hospitalist Medical Director for the Seattle region, preventative healthcare maybe taking a back seat in some specialties and for some patients. There may be fear associated with visiting the emergency room or urgent care clinic during a pandemic. Whether for regular care or emergent issues, patients must continue receiving the care they need while being mindful of safety guidelines.
---
Don't have time to read? Listen to the blog below!
OB Hospitalist perspective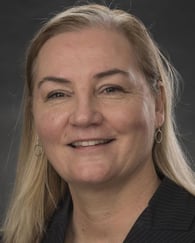 Though she is operating in a very different setting, Dr. Dimer hasn't seen a decrease in patients or work volume. However, the COVID-19 pandemic has led some moms to fear standard office appointments to get the routine prenatal care they need. While some have opted for virtual visits, skipping appointments may have an increased risk for an emergent visit to the hospital. An OB hospitalist's patients are often those that needed a follow up for something but didn't see it through. Though the global pandemic does bring changes to our way of life, it should not be a reason to ignore other health concerns. Patients and physicians alike don't want to end up in an emergency—emergency care can be less personal and individualized due to its urgent nature. The essence of OB Hospitalist-provided care is that there is often not the opportunity to plan ahead.
Dr. Dimer has seen an increase in home deliveries for those wanting to stay away from a hospital setting during this time. According to the American College of Obstetricians and Gynecologists, approximately 35,000 births (0.9%) per year occur in the home. Fortunately, physicians like Dr. Dimer are always on-call, providing 24/7 coverage to back up midwives and other physicians. And no matter how or why a patient comes to be under their care, that patient's needs are their main priority. Even during a pandemic, providing quality care remains the focus. "We always say yes when caring for patients," says Dr. Dimer. As hospitalists, this means being in the hospital all day and all night, providing support for private practice doctors, advanced practice providers and other allied health providers as needed, all while following strict adherence to the use of personal protective equipment (PPE) because of the pandemic.
Socioeconomic impact
We know that socioeconomic disparity impacts a person's ability to receive the health care they need and deserve. Layer in the restrictions caused by a global pandemic and merely continuing with standard preventative care can become an even more significant challenge. Some patients feel that they don't have the external resources needed to prioritize their health and well-being. For example, a female patient may have an absent partner, causing a lack of childcare while attending a medical appointment. Dr. Dimer expresses that this speaks to the importance of close family units. As it relates to a hospital setting and the current limitations to one visitor, Dr. Dimer wants patients to remember that family doesn't always have to be defined in the traditional sense. A visitor can be non-family. "It's important for patients to have a support person," explains Dr. Dimer.
Throughout this time of uncertainty, over 225 OB Hospitalists in the Mednax family have continued to care for the most vulnerable patients. Learn more about our OB hospitalist services.