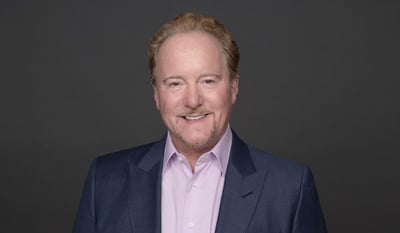 As we celebrate National Hospital Week, Pediatrix® Medical Group is proud of the programs we've helped our partner hospitals and health care organizations build. We began in 1979 as a single neonatology practice in one neonatal intensive care unit (NICU). Today, we partner with nearly 1,200 hospitals and health care organizations through our comprehensive NICU, pediatric intensive care unit (PICU), maternal-fetal, newborn, pediatric hospitalist and OB hospitalist programs.
Every day, our clinicians care for more than 5,400 babies in the NICU and more than 2,400 patients in the nursery. We also treat more than 2,300 high-risk pregnant patients a day and attend more than 300 deliveries. And that's just the beginning. Our clinicians see many more hospitalized patients every day in specialties such as surgery, cardiology and urology.
As a physician-led company and trusted health solutions partner, we collaborate with hospitals and clinicians to deliver more than just staffing — we develop and implement customized solutions that contain costs, mitigate risk and enhance quality care. Steadfast in our mission to Take great care of the patient, every day and in every way™, we are committed to providing the best possible patient experiences and outcomes, which is why our partners continue to choose Pediatrix.
Put another way: We build comprehensive clinical programs for hospitals in the women's and children's space.
Unique Challenges Call for Unique Solutions
No two hospitals are alike in the opportunities and challenges they face. Partnering with hospitals for nearly 45 years, we've gained the knowledge and experience required to build strategic solutions to solve hospitals' toughest problems and fuel their long-term success.
Based on decades of experience and partnerships, our physicians and business analysts understand hospitals. Upon conducting a thorough assessment of a unit, we build a robust care model specific to the unit's distinctive needs. We consider the patients' and referring physicians' needs, patient volume, staffing requirements, technology, equipment and market data to build and implement an effective, efficient care model that seamlessly integrates with hospital-employed physicians and hospital-run programs.
Focusing on High-Quality Patient Care
We partner with hospitals in these increasingly difficult times to manage patient care effectively, remain current on the latest medical advancements and efficiently administer non-clinical activities. Through our unique clinical model, we've built a comprehensive network of administrative and operational support to relieve clinicians of time-consuming administrative responsibilities, allowing them to focus on providing high-quality, patient-centered care. That includes education and implementation of the latest research.
Our clinicians have a passion for learning and engage in research, education, continuous quality-improvement and safety initiatives as part of our ongoing commitment to improving patient care through evidence-based medicine through the Pediatrix® Center for Research, Education, Quality and Safety (CREQS). CREQS is accredited by the Accreditation Council for Continuing Medical Education and the American Nurses Credentialing Center's Commission on Accreditation and provides live and virtual continuing education opportunities to not only Pediatrix clinicians, but our partners as well.
Our partners also have access to our robust clinical data warehouse, which includes national data for more than 2.5 million patients and 25 million patient days. That data can be used to benchmark quality improvement and help elevate programs to the next level.
At the same time, our model keeps the focus on patient care. It also helps hospitals reduce recruiting, administrative and training costs and improve efficiency by providing specialized expertise and resources that reduce waste and streamline operations. We want to support our partners today and well into the future by building financially sustainable programs, with a viable business model and adequate funding sources.
Building for the Future
We also dig deeper and ask tough questions to understand the hospital's vision for serving their community — today and 10 years from now. We focus on more than just day-to-day operations of a unit — we look at the clinical journey to understand what our partners are trying to build, and how we can help them achieve it.
We work with hospitals to define the objectives, goals and intended outcomes of our programs based on their specific needs, ensuring they are measurable and achievable. At the same time, we make sure they are aligned with the partner's growth strategy. What programs are they looking to build or expand upon, and how can our uniquely skilled clinicians support that growth? We've even helped partners build residency and fellowship programs in critical specialties, such as maternal-fetal medicine, creating a pipeline of opportunity with physicians who may be more likely to stay in the community.
We thank our hospital partners for the trust they've placed in us to help care for their patients and communities. Together, we are moving care forward and building a health continuum that will serve patients well into the future.
If your organization is not yet a partner and you are interested in learning more, please visit our website for hospital partners.