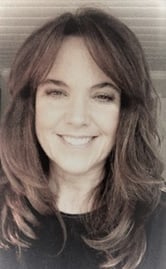 Nanette Sanders joined Mednax in 1997 as a Regional Manager for the Managed Care Division, where she was responsible for insurance negotiations, network development, as well as clinician relations. The newly created CA managed care position was a pilot project to determine if the company should consider decentralizing some of our divisions and services. From this, the CA Region was formed, covering everything West of the Mississippi. "We were smaller back then, so much broader territories, but it was really fun. I think the pilot was a success since we now have many different markets and employees spread throughout the U.S.," she laughs and jokingly takes credit for such success. In 2002, she became a Regional Director of Operations, where she managed the day-to-day business operations of the West Coast's practices. "Again, this was a new position for the organization looking at how we might best serve our practices by regionalizing operational support. And, it was the right move."
---
Don't have time to read? Listen to the blog here!
---
Over the years, Nanette's knowledge of the industry, as well as the relationships she built with physicians, Mednax employees, and industry leaders, all contributed to her successful career, which led to becoming the Regional Vice President of the Pacific Region and subsequently, progressed to her current role of Market President for the West Coast.
Outside of work, Nanette enjoys reading, playing tennis, traveling, spending time with her family and playing with her three dogs.
Excellence in care and collaboration
Nanette says her goal in life has always been to do something that matters and makes a difference in people's lives. "I wish I had the emotional strength to get up and do what our clinicians do every single day, but I know my limitations," she says. Growing up, she desired to work with children or animals but was aware of the emotional strain those individuals experience on tough days. While she's not working directly at the bedside, Nanette shares how working at Mednax has afforded her purpose in her work to support our healthcare teams and contribute in some small way that assists clinicians in focusing on the clinical side of the business, and thus, helping them do what they do best: take great care of the patient.
Additionally, Nanette says she has been grateful for the amount of collaboration she has found throughout the years. "One of the biggest reasons I have always chosen to stay with Mednax is the support that every team, be it clinical or non-clinical, gives each other. I can pick up the phone and call any of my colleagues for advice or support to solve a problem, and no one ever hesitates to help," she says.
Speaking to the past year and the COVID-19 pandemic, Nanette says it has been a testament to the organization's strength and sense of community. "Despite all the challenges we've faced, we always came together as a team. Everyone did their part to keep things moving forward, day in and day out, in support of our practices. I hope that our clinical teams felt and experienced our unwavering commitment to them during such extraordinary times," she says.
Influence
Nanette also highlights the lighthearted nature of her team and being able to share and joke about life in the midst of it all. "One of the best things about my job are the individuals I've had the privilege to work with and the lessons I've learned from them both personally and professionally. The biggest lesson has been the influence of laughter," she says. Nanette shares experiences with various colleagues that never let a day go by without making her laugh and how much that has mattered to her, carrying those lessons forward in her daily interactions with people. As an example, she says, "we work with a Medical Director who takes time out of his very busy schedule just to send my operations team Dilbert comics to bring relatable moments of joy to our day. What a privilege it is to work with such individuals who experience some of the most tragic situations regularly and yet take the time to make us feel like we matter and share a laugh. It's humbling. This is why I'm still here. The people make the difference."
---
If you are interested in learning more about collaborating on an operations team, view our open positions.