The CSA application is potentially available to all clinical staff member at the hundreds of medical facilities that MEDNAX has partnered with around the country to deliver outstanding patient care. If your facility has a MEDNAX affiliated clinician on staff, please inquire about implementing a High Reliability Organization (HRO) patient safety initiative at your location, and to receive an invite to access this CSA application.
For more information on how MEDNAX can help build and cultivate high reliability in your clinical organization and turn your leaders into "HeROs", please contact us.
---
Our "Values in Action" series celebrates individuals and teams across all of MEDNAX who are living the Values of our company.
Build Trust
We are smart, talented and confident people who take responsibility for our words and actions.
We promote a culture of collaboration through communication and engagement, and take pride in our ability to build cross-boundary bridges.
We make the best decisions for our people, our customers, our teams and the organization through honesty and integrity.
Building trust is a hallmark of the MEDNAX HRO Patient Safety Initiative. The program first began as a way to encourage anesthesia professionals to be honest, open and realistic about their work in the name of patient safety. The initiative empowers individuals to speak up to report mistakes and patient care concerns. It also institutes protocols to minimize mistakes in the first place. While the HRO program was launched in anesthesiology, we aspire to deliver just culture across other specialties and departments throughout MEDNAX, and recently introduced a multi-specialty initiative, the National High Reliability Organization Pathway Program.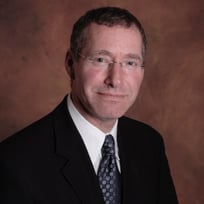 HROs — or High Reliability Organizations — depend on internal standards and principles within high-risk industries to ensure safety by empowering employees at every level to discuss concerns and learn from them. "We're trying to change culture," said Jeff Shapiro, MD, Director of the HRO program. "Transparency, mutual respect and trust are foundational." Dr. Shapiro is a practicing anesthesiologist with American Anesthesiology of Georgia. He is board certified in anesthesiology and is also a Certified Professional in Patient Safety (CPPS), which is a credential awarded by the Certification Board for Professionals in Patient Safety (CBPPS).
Beginning with anesthesia
"Anesthesia is already a leader in patient safety. We don't want to ever take that for granted," said James McLeod, CRNA, who works closely with Shapiro on the HRO program as a facilitator. The HRO program helps our organization push boundaries to remain on the forefront of safe anesthesia care.
The uniqueness of the HRO program is that it challenges people to adopt a more comprehensive patient care process, where even the tiniest steps matter, said McLeod. A key component to the HRO initiative is communication, and without trust, communication will suffer. "Two thirds of all errors are actually related to breakdowns in communication," said McLeod. "Patient safety is a way to rally all staff levels and be a driving force for teamwork," he said.
Everyone on the team works together to build trust and ensure patient safety. The HRO initiative ensures that all team members own patient safety and act as guardians of accountability, comfortable in the knowledge that taking responsibility is a positive act. By creating an environment based on trust, team members know they can share openly with their colleagues if they feel safety is being compromised in any way. Each instance is an opportunity to learn and grow as professionals, with the ultimate goal of enhanced patient safety.
For Shapiro, the HRO program seeks to "break down the hierarchy of anesthesia team care by creating HeROs, who rely on empowerment and the psychological safety of the individual to speak up," he said. "If you don't have that trust that we have each other's back, people are not going to speak up because they don't know if their team will support them."
HRO program steps for success
The process to build and cultivate trust — similar to the HRO program implementation itself — does not happen overnight. "The implementation process takes six to eight months," said Shapiro. Of the 48 MEDNAX-affiliated anesthesia practices, 23 have been trained in the HRO process. It begins first with Shapiro who initiates the conversation and manages the administrative elements. A Kick Off event follows, where he gives a program overview to champions and influencers to build buy-in and excitement.
A site evaluation and practice-wide survey then gauges the current environment in the practice, including the comfort level felt by staff at all levels to report, speak up and communicate, which in many respects, is an indication of trust. From there, culture is addressed through education, leadership development, standardized safety tools, team skills training and the implementation of a safety committee. Once the program is completed, the HRO team remains available for questions and support of the practice safety committee.
Follow-up surveys monitor the program's effectiveness and need for adjustments at each location, occurring at six months, one year and two years. Safety climate surveys conducted just six months after the program rollout show that efforts to build trust have been successful:
82% of practices report improvement in Communication Openness
91% report improvement in Feedback & Communication About Error
HRO program in action
McLeod considers it an honor to help lead the HRO program. For him, the program is essential to his own successful practice. "The cognitive tools of the HRO initiative help us keep patients safe by keeping us focused and functioning as a team," he said.
McLeod not only serves as a facilitator for the program, but also covers a cardiac anesthesia call schedule with American Anesthesiology of Georgia-Piedmont and attends a graduate program at Emory University working towards his doctorate in nursing practice. "It's a balancing act, but it works because of the tremendous amount of support and trust I have from my home practice and colleagues, who understand the importance of this program," he said.
"The foundation of any successful cultural change begins with trust and mutual respect. When you have transparency, trust and mutual respect, you can engage in constructive conflict," said Shapiro. "You can argue; you can debate, but at the end of the day, you can come to a decision. When you come to a decision, you can hold other people accountable. And when you hold other people accountable, you get results. This is how we will be successful in this endeavor."