T. Lynn Strickland, M.D., was identified as an up-and-coming talent for medicine from a young age. She attended the Benjamin E. Mays Academy of Math and Science, where she was introduced to the Morehouse School of Medicine and began research in biomedicine. From there, she moved to Decatur, Georgia, to major in Biology at Agnes Scott College and was inducted in the Beta Beta Beta Biological Honor Society. Dr. Strickland returned to Morehouse School of Medicine to earn her Doctor of Medicine under a full scholarship as a National Health Service Corps scholar.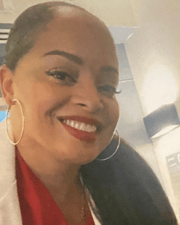 After her residency, she was inducted as a Fellow in the American College of Obstetrics and Gynecology and became a certified Diplomat of the American Board of Obstetrics and Gynecology. Most notably in her schooling, she spent time working in a prenatal clinic for HIV positive women in Johannesburg, South Africa. Moving further into her career, Dr. Strickland became heavily involved in women's reproductive health research—some of which was presented at the American College of Obstetrics & Gynecology Annual Clinical Meeting and published in the American Journal of Obstetrics and Gynecology.
These accolades and many others carved a path for success that ultimately led Dr. Strickland to join forces with MEDNAX. We learned a bit more about her journey and what makes her a great OB/GYN hospitalist.
---
Can't find time to read? Listen instead!
---
A Commitment to Global Women's Health
In July of 2012, Dr. Strickland joined Global Brigades with the University of California Santa Barbara, traveling to Ghana to provide prenatal care, cervical cancer screening, and well-woman exams while mentoring pre-med college students. Following this trip, in 2013, she joined supermodel and global maternal-child health advocate, Christy Turlington-Burns, in Haiti as a part of Turlington-Burns' maternal health organization, Every Mother Counts. To this day, Dr. Strickland has stayed in touch with this organization and continues to be an active supporter sitting on their physician medical advisory board.
She hopes to continue this advocacy work once international and domestic travel opens up again.
"I love traveling and I am grateful to be part of a career where one can make a positive contribution across the globe, in addition to my home community," she says.
A motivational mantra
In her medical practice, Dr. Strickland's words to live by are: "Help. Heal. Love. Inspire." She says what specifically drew her to medicine was the human connection. "I really am a people person!" she laughs. "I love connecting with people! It's amazing how one patient can be moved by a single encounter with a provider. By simply sitting down and having a conversation, you can show people how much you care." Dr. Strickland is an advocate of more compassion like this in medicine. She feels it is something she and her team prioritizes with quality healthcare and hopes it inspires others.
Dr. Strickland shares a recent experience where she highlights the impact of the laborist's role on a patient's hospital and birth experiences. A pregnant mother from out of town was visiting her parents in Southern California when her water unexpectedly broke preterm. Unable to travel back home to see her primary OB, she went to the nearest hospital, where Dr. Strickland and her team cared for the patient for several weeks before she delivered. Dr. Strickland conveys that while it was initially a scary experience for the patient, it was rewarding to see the impact her team had in helping to shift an uncertain situation into a safe and positive outcome.
Whether emergent or long-term care, there is always time to show respect, and foster a compassionate connection in medicine.
Continuing career success in Arizona
Having worked for several years with MEDNAX at the Magella Medical Group in California, she recently relocated back to Arizona, where she had worked for almost a decade after residency. Still with MEDNAX, she is now a member of the Phoenix Perinatal Associates team. It's an exciting opportunity for Dr. Strickland to work with more high-risk pregnancies and with the mothers and families from Arizona's Native American communities. "For several decades, MEDNAX has been instrumental in providing high quality obstetric care to Native American women across Arizona. I am honored to be part of such a trusted, long-term partnership," she says.
Feeling at home again Dr. Strickland says, "I feel great about my team and career here at MEDNAX. I hope to be here until I retire!"
Dr. Strickland's journey proves that success is where you make it. To find your own success with MEDNAX, explore our career openings.