For a time, neonatologist Ed Spitzmiller, D.O., FACOP, felt more at home on stage than in the neonatal intensive care unit (NICU).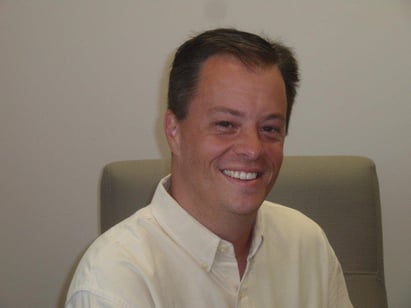 Dr. Spitzmiller, a neonatologist at Pediatrix Neonatology of Ohio and the medical director of the NICU at Miami Valley Hospital in Dayton, Ohio, grew up in Buffalo, New York, and attended the College of Wooster in Ohio for his undergraduate degree. While he majored in biology, it was the work he did as a theater minor that really held his interest. In fact, he performed in the college's main stage production every year as a student.
He ultimately chose to pursue medicine, earning his medical degree at the New York Institute of Technology College of Osteopathic Medicine. However, he struggled to land on a specialty.
"When I was a kid, I wanted to be a surgeon, but that desire dropped off soon after I started medical school," he explained. "I didn't enjoy my internal medicine internship and hated the clerkship in OB."
It wasn't until he started a clerkship in pediatrics that Dr. Spitzmiller began to define the next steps in his medical career. He completed a residency in pediatrics at Southern Illinois University School of Medicine in Springfield, finding that he didn't like general outpatient pediatrics but loved neonatology. He pursued a fellowship in neonatal/perinatal medicine at the Cincinnati Children's Hospital Medical Center and is now board-certified in both pediatrics and neonatal-perinatal medicine.
Why he chose neonatology
"I like that there are two aspects of neonatology: there's the family aspect of our work, plus the critical nature of it," he said. "There are days when not much happens, and then at the 11th hour, all hell breaks loose. Other days are non-stop. I like the variety."
In practice since 2005 and always with Pediatrix® Medical Group, Dr. Spitzmiller has also grown to appreciate other aspects of neonatology.
"As I've gotten older, I've found that I enjoy hospital life," he said. "And, while I didn't think I'd enjoy the business side of running a practice, I've come to respect those who have business acumen and know what it takes to run a NICU efficiently and effectively."
Through its partnership with Pediatrix, Dr. Spitzmiller said his practice benefits from the company's compliance and billing resources, extensive clinical data warehouse and research, an active neonatal forum and consistent support and communication at all levels.
"Our team at Pediatrix is fantastic," he said. "Our market director, Laura Hall-Koethe, is always responsive and supportive when I call, and weekly e-mail messages from leadership keep us informed about company news and employee accolades."
Regarding how the field has evolved during the last few decades, Dr. Spitzmiller said the technology has improved, and the amount of research conducted to improve the care of newborns is now "voluminous." Some technology, like the internet and "Dr. Google," has complicated the practice of medicine, while advances in electronic medical records, artificial intelligence and machine learning have moved the needle on quality improvement.
To avoid burnout and get through rough days, he spends time with his wife, children and Mother Nature. He also enjoys playing tennis, landscaping, reading historical literature and, of course, attending the theater. Future plans include becoming board-certified in clinical informatics by the American Board of Preventive Medicine.
"If you're thinking of practicing neonatology with Pediatrix, do it," Dr. Spitzmiller said. "You'll work with fantastic clinicians, have access to thousands of cases' worth of clinical data, can work in a variety of practice settings in nearly any part of the country, and you won't have to worry about billing or contracting with insurance companies. Pediatrix makes practicing easy."