Although breastfeeding may sound simple, there is a lot to know to help make it a happier and easier experience for both you and your newborn. Breastfeeding Awareness Month is the perfect time to discuss them. If you plan to breastfeed, we encourage you to learn more about these key topics before your baby arrives: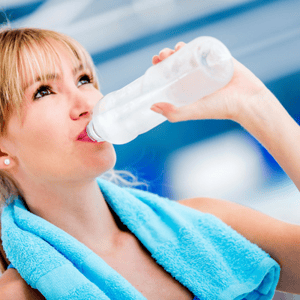 1. Understand diet do's and don'ts.
It is important to know how your body provides nourishment for your baby, including what you can do to enhance the quality and amount of milk your body produces. A balanced diet is best because some of what you ingest will end up in your breast milk. This is why mothers should talk with their physicians before taking certain medications and consuming alcohol. Illicit drugs should never be used while breastfeeding. Also, be sure you are eating enough calories so that your body can provide nourishment for both you and your baby. Your doctor is your best resource for individualized advice to ensure both you and your child are receiving the correct amount of nutrition to stay healthy. And don't forget — while technically not a food — breastfeeding moms should drink plenty of water to stay hydrated.
2. Research breastfeeding gear.
The list is long for breastfeeding accessories, such as nursing pads to absorb leakage, nursing bras and clothing that allow easier access, breast pumps and storage containers, and nursing pillows and skin care, such as lanolin. Some buys and brands are worth the investment, while others may not be. Since you have a lot to buy for a new baby, take the time before your delivery to determine which products are valuable and which are less so. Support groups, classes, other mothers and even mommy blogs are helpful resources to get the most out of your dollar and your time. Some products may also be covered by insurance, so check with your provider.
3. Seek help from experts.
It is common to need some instruction in the early days of breastfeeding a new baby. Many people believe breastfeeding should just happen naturally, but it usually goes more smoothly with education. You are an individual, so don't worry about what is "normal" for the breastfeeding experience. Be patient with yourself and your baby and take advantage of the support that's available. Lactation counselors are specialists trained to provide that education. Breastfeeding classes are also available in many areas. If you intend to breastfeed and feel an advocate will help you, find a lactation counselor or class before your baby is born. It is easy to become discouraged while breastfeeding, so take the time early in the process to become comfortable with the people who can help guide you through it.
4. Consider joining a support group.
Support groups bring together moms who are living through the same experience of breastfeeding a new baby. Peer encouragement can help ease the stress that commonly occurs, especially for first-time mothers. Similar to lactation specialists and breastfeeding classes, you may need to do a little research to find a support group close to you or one that matches your goals. Helpful places to find information are the staff at your medical office, other mothers in your network, community boards and social media.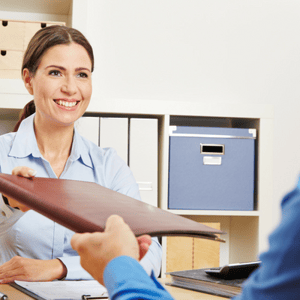 5. Know your breastfeeding rights.
Laws vary per state and also exist at the federal level, such as the BABES Act, which requires training for airline security staff. Understanding which laws exist in your area and how these protections function will help you stand up for yourself and your baby. If you will return to work, contact your human resources department before you begin maternity leave to be sure your office is prepared to provide support for your needs when you return, including access to a locked space to pump as well as a secure place to store the milk.
6. Relax!
This is last on our list because it is the most important. Motherhood is demanding enough. You may be tired, sore and learning along the way. Even if this is not your first child, you are forming a bond with a new person. Breastfeeding takes time and it will not always be the same experience. By preparing beforehand, you will have a few less worries after the delivery so you can concentrate on bonding with your baby.
While breast milk is a natural option, always talk with your pediatrician if you have concerns about your baby's milk consumption to ensure your child receives the nutrition required to grow and remain healthy.