This Super Bowl Sunday, as roughly one hundred million fans tune into the game, they may know players' names and stats, but they may not be aware of the new NFL directive placing priority on access to safe and effective pain management therapies for all players. Step one of this commitment required each of the 32 NFL teams to appoint a team pain management physician before the season began. The Washington Redskins and the Carolina Panthers tapped American Anesthesiology-affiliated providers Greg Fischer, MD, and Jon-David Hoppenfeld, MD, for their pain management expertise.
So how does this new role work? We sat down with both physicians to find out more about pain management — on and off the field.
How did you become a pain management doctor for the NFL?
Dr. Fischer: "When the NFL and the players' association came to their agreement on pain management last summer, the Redskins' head physician contacted me and asked if I was interested. I didn't have to think twice about it!"
Dr. Hoppenfeld: "It was the same for me. I received a call from the Panthers' head team physician, Patrick Connor, who asked me to come in and discuss the position. We talked about my experience treating patients and the literature I have contributed to the field."
Do you travel with the team or just support the players on game day?
Dr. Hoppenfeld: "I don't travel with the team. I'm available to administer pain therapies in our office for acute pain from a recent practice or game, as well as oversee plans for more chronic conditions."
Dr. Fischer: "I'm at all the home games and am available for both teams, but my primary role has been to treat players before and after the games for acute and chronic pain conditions. I also provide care for the coaches and former players as needed."
What expertise do you bring to this unique role?
Dr. Fischer: "I advise, assess and inform our players on the topic of pain management. I was able to attend this year's training camp to provide critical education to our players about managing pain safely. In football, there's no getting around pain, but building relationships with our players helps them feel more comfortable reaching out for appropriate support."
Dr. Hoppenfeld: "The teams chose us [32 pain management physicians] because we are the thought leaders of this specialty. Together, we work not just with our own team and players, but as a collective to help advance pain medicine for NFL athletes, weekend warriors and any other patient in need of care."
Many people think pain treatment is about medication. Can you explain the full scope of pain management?
Dr. Hoppenfeld: "The field of pain continues to evolve, so we have more than just pills as an option. Some interesting alternatives including a pacemaker for pain, radio waves for arthritic joints, injectable joint cushions or PRP (separating the cells of a patient's own blood into concentrated platelets and injecting it back into the injury site). Our ultimate goal is to find medically responsible ways to alleviate or eliminate pain. At our practice, we can provide minimally invasive treatments patients have come to expect — all under one roof."
Dr. Fischer: "Pain management is typically care delivered in an outpatient setting. Chronic pain, especially, is a complex disease that involves emotional and physical responses in addition to the underlying cause of pain. Maybe 10 or 15 years ago, pain management was just an opioid prescription, but today we have a number of treatments that are effective and safe. The problem with opioids for any patient — not just those at risk for addiction — is the complication of long-term use, which may result in opioid-induced hyperalgesia, or hypersensitivity to pain. Medication can be part of a care plan, but we also have treatments such as physical therapy, acupuncture, injections and nerve blocks."
Why did you specialize in pain management?
Dr. Fischer: "Growing up, I came from a family dealing with chronic pain. I watched my younger brother die of cancer and my mother suffered with a Lou Gehrig's-type disease. I knew as a doctor I wanted to help ease suffering."
Dr. Hoppenfeld: "Early in my career, I was interested in pain management because the field was still maturing. I wanted to add to new knowledge through research and literature to help grow the specialty. Now as a doctor in practice, while I still enjoy the science and academics of the field, there is no greater feeling than to hear a patient say: 'You gave me back my life.' It is truly rewarding to be part of the process that allows someone to regain quality of life and remove the burden of pain."
Last question: Who's your pick for Super Bowl LIV?
Dr. Fischer: "I'm going to go with the Chiefs. They haven't won in a while and I feel for their fan base."
Dr. Hoppenfeld: "I can't decide, but I'll be watching!"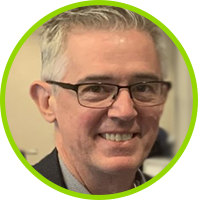 Greg Fischer, MD, is Medical Director of Pain Management Services for the Inova Fairfax Medical Campus and Horizon Spine and Pain Management Specialists, as well as the team pain management physician for the Washington Redskins. He completed medical school at the University of Pittsburgh Medical School, his anesthesiology residency at the Brigham and Women's Hospital and was a Harvard combined fellow in pain management. He is board certified in both anesthesiology and pain management and was named a "Top Doctor" by Washingtonian Magazine.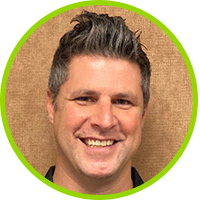 Jon-David Hoppenfeld, MD, is Medical Director of Southeast Pain & Spine Care, as well as the team pain management physician for the Carolina Panthers. He is also the author of the medical textbook Fundamentals of Pain Medicine and the book Orthopaedic Neurology, teaching the interface between orthopaedics and neurology. He completed medical school at Chicago Medical School, his neurology residency at New York University and his pain management fellowship at Beth Israel Deaconess Medical Center. He is board certified in both neurology and pain medicine and was named a "Top Doctor" by Charlotte Magazine.